Adult/Child Psychiatrist

|

Grief Specialist


Author | Speaker |

Medical Center Faculty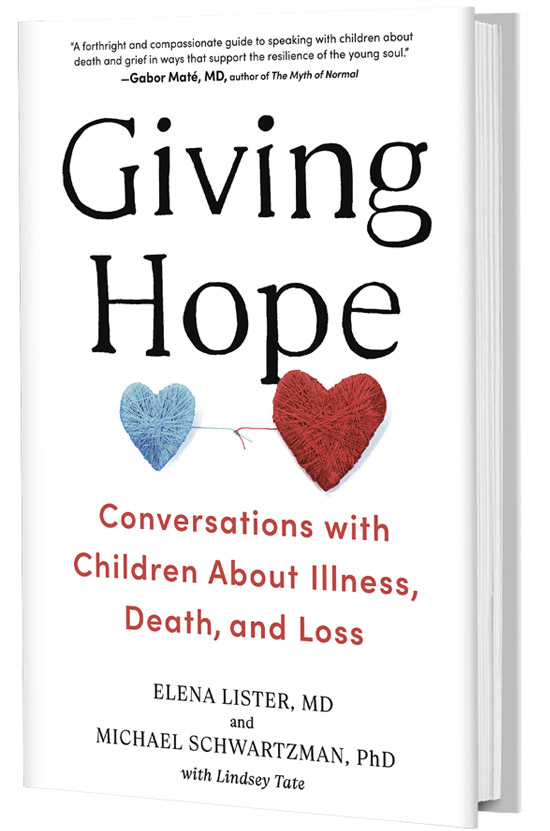 THE NEW BOOK
Release Date: August 30, 2022
Giving Hope
Conversations with Children About Illness, Death,

and Loss
Elena Lister MD and co-author Michael Schwartzman PhD with Lindsey Tate
Avery imprint of Penguin Random House
This book is for any adult who may be taking care of a child. It offers compassionate and comprehensive guidance on how to understand oneself and the child facing impending loss or a loss that has occurred. We discuss how to have conversations with a child about death itself and many kinds of losses including of an immediate family member, of a pet, of someone in your community or extended family and in the media whether by illness, suicide, environmental events or violence when they occur and in the years after. It offers sample conversations and practical guidance. It will help a caregiver handle decisions about participation at school, at funerals, burials and memorials when there is illness or death in a child's life. Our approach creates opportunities for more connection with your child while building hope and resilience.
Order Now:
REVIEWS
Giving Hope
is a remarkable book by two sensitive, experienced therapists who deal brilliantly with the subject—often neglected—of how to talk with children about death and dying. With straightforward, illustrative examples, the authors suggest that kids often create their own magical theories to make sense of the world. The book demonstrates that children can better understand the universality of death as a part of life and cope with loss only if the parents themselves have dealt with their own grief about the death of a loved one, and thus find hope for the future in creative and productive ways."
Clarice J. Kestenbaum, MD, Professor of Education and Training in the Division of Child and Adolescent Psychiatry Emerita and Professor of Clinical Psychiatry, Columbia University Vagelos College of Physicians and Surgeons
I am so grateful for this important book, a resource that is sorely needed. We have a duty to our children to offer them a clear and genuine hope when facing the realities of death and dying. Dr. Lister and Dr. Schwartzman have given us a powerful tool to help us do that work and do it well. Jesus said, 'Let the little children come to me.' We must do no less."
The Most Rev. Michael B. Curry, Presiding Bishop of The Episcopal Church and author of Love is the Way: Holding on to Hope in Troubling Times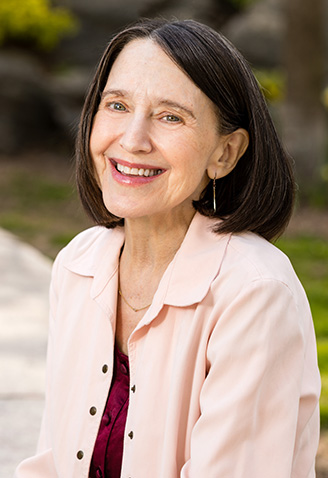 MY PRACTICE
I am an adult, adolescent, and child psychiatrist in practice for 35 years. I focus on 1-1 therapy though I also work with couples and families. My subspecialty is helping people to cope with impending loss or loss that has already occurred and the grief and adjustments that these bring. However, a significant part of my practice is helping people with other issues such as anxiety, depression, life changes or interpersonal struggles.
I believe that talking together is the basis for easing your distress and creating the opportunity for change. I can also offer medication when called for to help alleviate symptoms. When we talk, my approach is honest and collaborative, based on providing a space you can trust and respect for you and your efforts. I listen with care but do not sit silently. We work together to understand your current day-to-day experience and your past as well as how they may interact to form who you are now. Clarity, insight and thinking through problem-solving approaches all help you to face life's challenges.
CREDENTIALS
Weill Cornell Medical Center
Associate Professor of Clinical Psychiatry
Cameron Kravitt Foundation Death and Bereavement Seminar: speaker on the death of a child to Pediatric Medicine Residents
New York Presbyterian – Columbia
Senior Consulting Analyst for Grief at Columbia Psychoanalytic Center for Training and Research
Lecturer at Columbia University College of Physicians and Surgeons and at Columbia Psychoanalytic Center for Training and Research
Teaching humanism in medicine to medical students at Columbia University College of Physicians and Surgeons including how to talk with a very ill or dying child
Creator, former director, and current teacher of the analytic writing program at Columbia Psychoanalytic Center for Training and Research
Other Roles
Consultant to many schools, companies and organizations across the country when there is a serious illness, death or major transition in their community.
Volunteer "Grief Chief" at Camp Erin: a non-profit sleepaway camp that is free for grieving children ages 7-16 under the auspices of the Eluna network and the COPE foundation,
Licensed in CA, CT, FL, MA, ME, NJ, PA, RI
OTHER PUBLICATIONS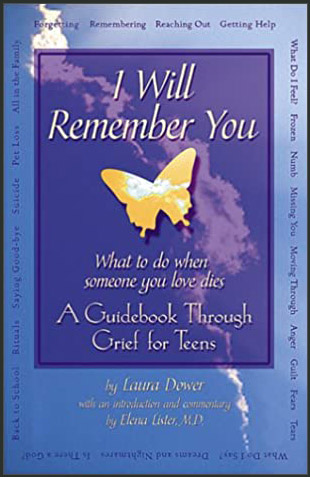 I Will Remember You: A Guidebook Through Grief for Teens
Laura Dower (journalist) and Elena Lister MD, Scholastic Inc 2001
This is a book that a teen can use on their own to understand grief and how they are reacting to many kinds of loss. There are examples from other teens who have written or spoken about their experiences. It includes activities a teen can do in writing, music or art and has an extensive list of resources consisting of books on grief, and guides to poetry, music and organizations.
Lister, Elena. (2001). Liza's Death: A Personal Recollection. Journal of Pain and Symptom Management, Vol 21(3), pp. 243-249.
This is a paper in a professional journal written by me about the illness and then death of my own daughter at age 6 of leukemia.
Lister, Elena, et al. (2008). I Write to Know What I Think: a Four-Year Writing Curriculum. Journal of the American Psychoanalytic Association, Vol 56(4), pp. 1231-1247.
This paper describes the psychoanalytic writing program that I created at Columbia Psychoanalytic Center and is used as a model for psychoanalytic writing programs across the nation.
MEDIA
Newspaper / Magazine / Journals
"Learning About Grief: How to Help Your Grieving Child Get Back to School", LearningAboutGrief.com, September 2022. This is an article written by my co-author and me about how to help grieving children returning to school, at the request of the creators of the website learningaboutgrief.com.
Excerpt from "Giving Hope: Conversations with Children about Illness, Death and Loss", TheEdenMagazine.com, September 2022. This is an excerpt from our book published in the September issue of The Eden magazine. It is about finding hope after loss.
"Elena Lister: 5 Things You Need To Heal After a Dramatic Loss Or Life Change", Medium.com/Authority-Magazine, May 31 2022. Interviewed by Heidi Sander.
"We Will All Mourn, and We Will All Be Mourned" by Perri Klass, The New York Times, May 29 2022. Interviewed and cited by Perri Klass, M.D.
"Educators Cope With Middle School Fad: Start a Fight, Record It, Post It. It's All The Rage" by Dave Lieber, Dallas Morning News, April 28 2022. Interviewed and cited by journalist Dave Lieber.
"Sanitizer Man" Animated video, December 2021. This is an animated video of a song about a superhero named Sanitizer Man. It offers children a strong positive and compelling character who encourages keeping hands clean and wearing a mask when called for. It has an afterword written by me.
"Talking to Your Kids about Death is Painful. And You Have to Do It", Letter to the Editor of The New York Times, November 21 2021, re: Miranda Featherstone essay.
"Helping Children with Pandemic Grief", The New York Times, August 31 2020 online and September 8 2020 in print. Interviewed and cited by journalist Perri Klass, MD.
Podcasts / Interviews
"Grief, Gratitude and the Gray In Between", Interview with Kendra Rinaldi, September 28, 2022.
"Talking to Teens" with Andy Earle and Virginia Combs , September 25, 2022.
"Teaching Your Toddler", September 2022.
"Book Q and A with Deborah Kalb", Interview, August 31 2022.
"Talking About Death with Children", Limelight podcast hosted by Jessie Wiegand, August 23 2022.
"Grief Is My Side Hustle", Podcast, August 23 2022.
Courageous Parents Network, Podcast, August 2022.
Blogs
"Facing Life's Challenges", Psychology Today Ongoing Blog.
Radio
The Valder Beebe Show, September 15 2022, 10am-10:15am EST.
Bob Gourley Issues Today Radio, September 8 2022.
The Scott Briggaman Show, WPTF-AM, September 7 2022.
Warren Lawrence Show, #1 News-Talk WKNY-AM, September 1 2022.
The Jesse King Show, Northeast Public Radio, September 1 2022.
Morning Show with Bruce Van Dyke, WEOL-AM, August 30 2022.
Morning Show with Rob Kakala, WATD-FM, August 30 2022.
The Jefferson Exchange, NPR, August 30 2022.
The Frankie Boyer Show, Business Talk Radio Network WCRN-AM, August 30 2022.
The Dawn Newton Show, KPOV-FM, affiliate of NPR, August 30 2022.
The Amirah Zaveri Show, Viewpoints on Media Tracks, August 30 2022;
The Andy Paulson Show, WESB-AM, August 29 2022 and on Spotlight Podcasts Backtracks.
"Doctor Radio: About Our Kids", August 19 2022. Interviewed on SiriumXM Radio.
RECENT SPEAKING ENGAGEMENTS
Faculty and Staff Support Dealing with the Death of a Child, Kohelet Yeshiva , Merion, PA (June 2022)
Helping Families Deal with Loss in their Community, The Lawrenceville School, Lawrence Township, NJ (May 2022)
Conversations with Children about Illness and Loss, to the parent body at the Brearley School, New York, NY (April 2022)
Conversations with Children about Illness, Death and Loss, Larchmont Temple, Larchmont, NY, with Michael Schwartzman PhD (September 2021)
Dealing with Death in Our Community, Church of Heavenly Rest, New York, NY (April 2021)
Questions Children Ask about Death and Loss and Approaches to Answering Them, Yeshiva University School of Social Work, New York, NY, with Michael Schwartzman PhD (December 2020)
On Suicide Prevention in the Schools, with Lana Farina PhD, as part of Hope Rising: International Conference on Suicide (September 2020)
Coping with Loss in Your Community, NY State Association of Independent Schools, for heads of schools across New York state (April 2020)
CONTACT
Office: 1044 Madison Ave., PH 3
New York New York 10075 (79th-80th Street)
Phone: 212 734 1340 | 917 414 5703
Email: elenalister@elenalistermd.com

The lovely,thoughtful Kendra Rinaldi interviewed us about our book Giving Hope:Conversations with Children about Illness, Death and Loss. https://t.co/MP5jnTEczF
Each time, I talk with other people interested in helping us all talk about death, I learn new things
"To spare oneself from grief at all cost can be achieved only at the price of total detachment, which excludes the ability to experience happiness." Erich Fromm-
An open heart grieves-that same openness is what makes joy possible-we humans can't shut out just the painful feelings